Tylöskog - Code of Conduct
The fact that Tylöskog has a good reputation as a responsible and trustworthy company is fundamental to our business. This Code of Conduct clarifies and emphasises the requirements and expectations we have of Tylöskog's employees in their day-to-day work. We want to ensure that Tylöskog's operations are characterised by responsible behaviour towards employees, customers, suppliers, agencies and the surrounding community. The Code of Conduct applies to all employees of Tylöskog. We encourage our business partners to act in line with this code and we take this into account when choosing who we work with.
Halmstad, February 2018
Jon Ruthström, MD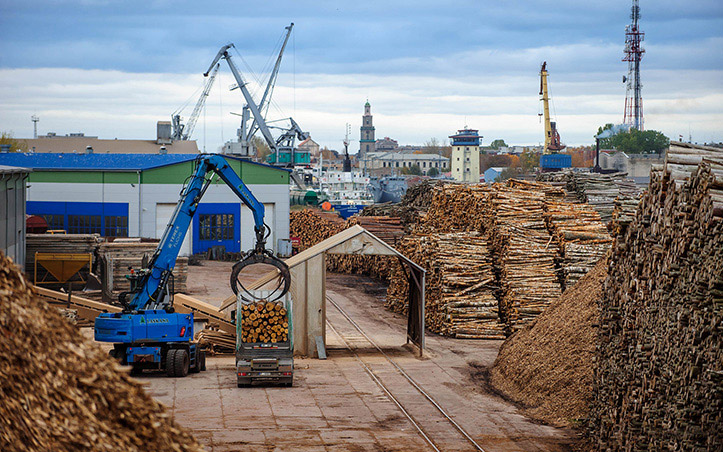 Anti-corruption
Tylöskog does not tolerate any form of corruption or fraud. Tylöskog's employees may not give, promise, offer, request or receive compensation or benefits that conflict with applicable laws and good business practice or which may affect or be considered to affect the objectivity of decision- making.
Conflicts of interest
Tylöskog's employees must avoid contexts in which their own interests or those of relatives or friends may risk conflicting with what is best for Tylöskog. Private interests and external activities must not affect, or be considered to affect, the judgement or actions of employees when carrying out their work for Tylöskog.
Tax and money laundering
In countries in which Tylöskog operates, applicable law and regulations regarding tax and anti-money laundering measures must be complied with. Tylöskog's employees must not accept, support or facilitate breach of regulations regarding taxation and money laundering.
Human rights
Tylöskog must support and respect protection of internationally recognised human rights. Where Tylöskog identifies a risk that Tylöskog, through its operations, is contributing towards breach of human rights, appropriate action must be taken.
Child labour
Tylöskog must not use, support or benefit from child labour. The lowest age of employment must not be lower than the compulsory school leaving age and must never be lower than 16.
Forced labour
Tylöskog must not use, support or benefit from any form of forced labour. Employees must be able to move freely during their employment and be free to leave their employment following termination in line with applicable legislation and agreements.
Freedom of association
Tylöskog must respect the rights of each employee to join, or refuse to join, a union or other organisations.
Health and safety
Tylöskog must provide a healthy and safe working environment. Health and safety work is to take a preventive approach. Risks must be constantly evaluated such that protective measures can be taken. Tylöskog must provide protective equipment and safety training for carrying out tasks. Tylöskog's employees must not allow the use of alcohol or drugs to affect their ability to carry out their duties at work correctly and safely.
Sustainable forestry
Tylöskog's forestry must be run with the aim of achieving high-volume and sustainable production of forest raw material. The forests must be managed responsibly in a way that ensures the long-term survival of native plants and animals in the forest landscape and the protection of biodiversity.
Environmental considerations in purchasing
Tylöskog requires that suppliers of goods and services take energy and environmental aspects into account in their business activities.
All wood must be traceable back to its origin.